Highlights
February 10th, 2019, our Religious School students worked together on mitzvah projects of various shapes and sizes.
PreK/Kindergarten: Made paper flowers and decorated no-slip socks, then took a field trip to the local assisted living facility, Almond Heights, and shared their gifts and hugs with the residents.
1st Grade: Made little ziploc treat/craft bags for kids who are in the hosptial. The bags contained activities, games, and toys to help kids pass the time while they undergo medical treatment.
2nd/3rd Grade: Painted large planting pots which will hold 3 citrus trees for the TOR community to enjoy. The class planted in pots so that when we finish our plans for the expanded property, we can then transplant the trees where they would best fit.
4th Grade: Are raising money for Fat Kitty City, an animal shelter in El Dorado County. Students are planning a bake sale for March 31st to raise funds.
5th Grade: Made kindness cards to send to friends and family. Each card was absolutely beautiful and unique!
6th Grade: Helped to organize the childrens books in the temple library.
Cruising the Chai Seas!
We had a blast at our annual gala fundraiser in March, 2018. Attendees tried their luck with games of chance, enjoyed delicious food and supported our temple community through our raffles and silent auctions. This year, 2018-19, we are celebrating 36 years as a congregation. We hope you will join us for our "Double Chai" celebration! Click here for more details!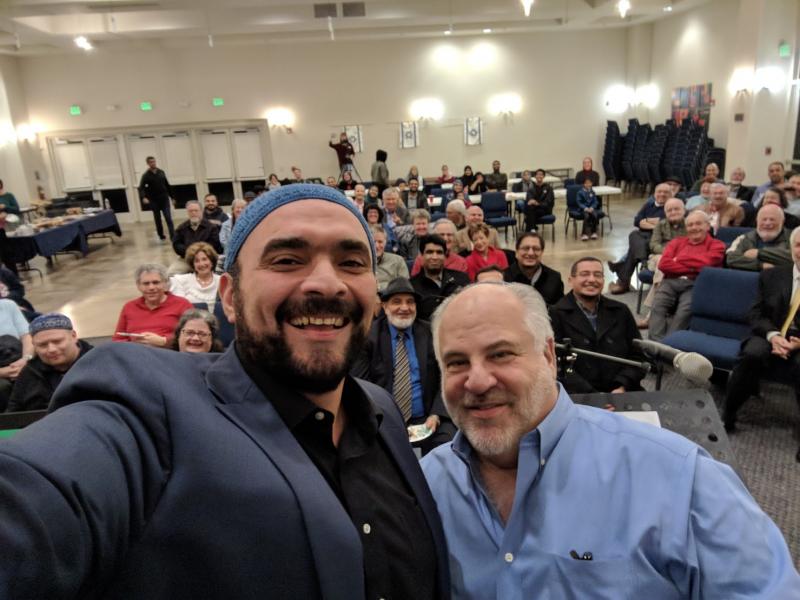 Temple Or Rishon and Tarbiya Institute
Temple Or Rishon is proud to have a strong relationship with our friends at the Tarbiya Institute in Roseville, California. In past years, we have learned from each other through programs about Passover and Ramadan. This past January, we enjoyed two evenings of learning. Rabbi Rabishaw shared about Torah at Tarbiya and Imam Aziz shared his knowledge of Koran at Temple Or Rishon. We look forward to partnering more with this wonderful community.
Wed, August 21 2019 20 Av 5779